Hammond says autumn budget may be less than 10 weeks away
Comments
By Reuters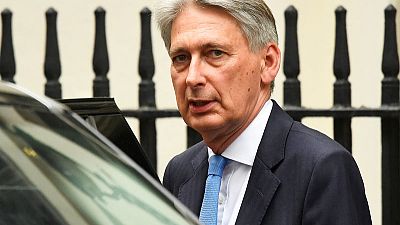 -
LONDON (Reuters) – British Chancellor Philip Hammond said on Tuesday that he had yet to fix a date for the government's annual budget, due before the end of the year, but that it could be less than 10 weeks away.
Hammond told members of parliament in Britain's upper house that the timing of the budget had been complicated by the prospect of a special European Union council meeting in November.
Still, Hammond said he had asked the Office for Budget Responsibility to begin planning for a budget without a firm date. Typically, the finance ministry gives the OBR 10 weeks' notice of the precise date of the budget, but it can waive this in exceptional circumstances, Hammond said.
(Reporting by Andy Bruce, editing by David Milliken)