Germany's economic outlook improves as trade fears fade - ZEW
Comments
By Reuters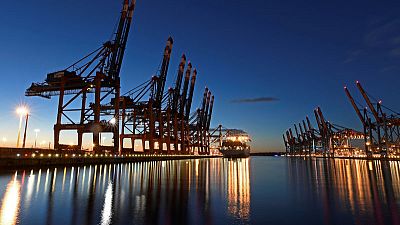 -
BERLIN (Reuters) – Investors are more upbeat about Germany's economic outlook as fears about a full-blown trade war with the United States are fading, the ZEW research institute said on Tuesday after its survey showed German investor morale improved in September.
"During the survey period, the currency crises in Turkey and Argentina intensified, while German industrial production and incoming orders were surprisingly low in July," ZEW President Achim Wambach said.
"Despite these unfavourable circumstances, economic expectations for Germany improved slightly," Wambach said, adding that fears regarding economic development had diminished following a trade deal between the United States and Mexico.
(Reporting by Michael Nienaber; Editing by Michelle Martin)