Ryanair bars journalists from AGM as pilot dispute rumbles on
Comments
By Reuters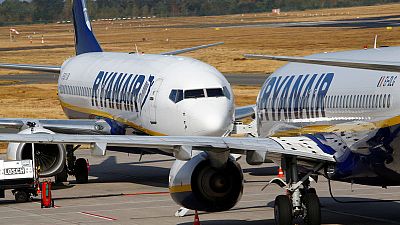 DUBLIN (Reuters) – Ryanair <RYA.I> on Monday barred all media from reporting at its annual shareholder meeting next week, saying the move is to allow shareholders to raise matters freely with the board without discussions being "distorted".
Journalists generally report from annual general meetings (AGMs) of publicly listed companies and Ryanair Chief Executive Michael O'Leary usually speaks to the media at press briefings for each year's meeting. Ryanair said there would be no press briefing this year.
Europe's largest low-cost carrier has suffered its worst ever strikes this summer as it struggled to quell protests over slow progress in negotiating collective labour agreements with pilots and cabin crew.
Ryanair's AGM last year was dominated by the cancellation of 2,000 flights because of rostering problems that sparked the staff unrest. The meeting was open to the media and O'Leary conducted a lengthy news conference afterwards.
While the airline secured a breakthrough last month by reaching agreement with striking Irish pilots and said it was hopeful it could soon secure deals in other markets, cabin crew in five countries threatened another major strike on Friday.
"Ryanair today advised all relevant financial media that at its AGM next week (Sept. 20), there will be no press invited or admitted to the meeting and no press briefing afterwards," the Irish airline said in a statement.
"We wish to allow shareholders to discuss all matters freely with the board without these discussions being distorted for PR purposes."
(Reporting by Padraic Halpin; Editing by David Goodman)