EU lawmakers back 45 percent CO2 cut for cars, vans by 2030
Comments
By Reuters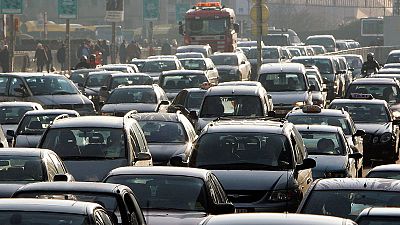 -
BRUSSELS (Reuters) – EU lawmakers backed a more ambitious carbon dioxide reduction target for fleets of cars and vans of 45 percent by 2030 on Monday, setting the stage for a tough fight with national governments.
The draft rules endorsed in the European Parliament's Environment Committee would also set an interim goal of a 20 percent reduction by 2025.
It revises the EU executive's initial draft targets of 15 percent by 2025 and 30 percent by 2030 compared to 2021 levels.
If approved by the assembly as a whole next month, EU lawmakers are set for tough talks with the bloc's 28 governments on a final law, as nations with big automotive industries fear stricter rules could cost growth and jobs.
The EU's new rules aim to help meet the bloc's goal of reducing greenhouse gas emissions by at least 40 percent below 1990 levels by 2030. They will introduce a credit system for carmakers to encourage the rollout of electric vehicles and fines for exceeding CO2 limits.
Volkswagen's <VOWG_p.DE> admission to U.S. regulators in 2015 that it had masked tailpipe exhaust using software in as many as 11 million diesel vehicles sold worldwide has galvanized EU regulators into setting tougher climate rules.
When a recent EU study showed that carmakers were cheating new EU pollution checks to avoid a repeat of the scandal, many in Brussels voiced frustration.
To tackle the problem, EU lawmakers have added an amendment calling emissions results declared by automakers based on laboratory tests to be checked against on-road ones.
(Reporting by Alissa de Carbonnel; Editing by Angus MacSwan)