Elliott hits back at Vivendi over Telecom Italia accusations
Comments
By Reuters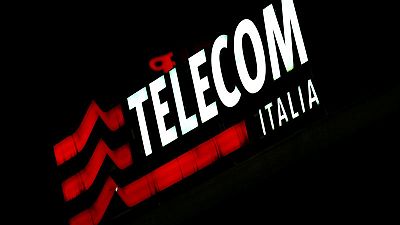 -
By Agnieszka Flak and Gwénaëlle Barzic
MILAN (Reuters) – Activist fund Elliott on Monday struck back at Vivendi <VIV.PA> after its accusations over the management and share price performance at Telecom Italia <TLIT.MI> since the U.S. fund staged a boardroom coup at the Italian firm.
Vivendi, TIM's top shareholder with a 24 percent stake, said last week the management of Telecom Italia (TIM) had been "disastrous" since Elliott wrestled board control away from the French media group in May.
It also said TIM's share price had lost 35 percent since Elliott's involvement, while the fund had promised to double it within two years.
Elliott-backed candidates succeeded in securing two-thirds of TIM board seats in May after a two-month campaign by the activist fund to shake up the way Vivendi had been running the former telecoms monopoly.
On Monday, Elliott said it had not promised to double TIM's share price but offered "an assessment of the upside potential" to the stock over the medium-term if some of its proposals were executed by an independent board.
Besides a governance overhaul, the activist fund had proposed a spin-off and partial sale of a soon-to-be-created network company, a conversion of savings shares, a return to dividends and asset sales.
"To date, the board has not adopted any of those recommendations. Instead, the board has thus far adhered to Vivendi's own approach," Elliott said.
Vivendi officials could not immediately be reached for comment.
TIM shares were up 3 percent at 0.54 euros by 1102 GMT, outperforming a 2.2 percent rise in Milan's blue-chip index <.FTMIB>.
A trader said Elliott's note suggested the fund could resurrect its push for strategic changes at TIM, lifting the stock. Shares in European telecoms firms were also helped by a positive Deutsche Bank report on the sector.
FRESHIDEAS
Under CEO Amos Genish, appointed when Vivendi controlled the board, TIM is working to execute a three-year turnaround plan focussing on a digital transformation, fixing the group's finances and getting back an investment grade credit rating.
However, the former state phone monopoly has been facing growing challenges in both fixed and mobile: broadband group Open Fiber is rolling out a rival fibre optic network while French telecoms group Iliad <ILD.PA> in May launched its low-price mobile offer for Italy.
Elliott said Vivendi had "fallen prey to the 'short-termism' it has previously decried", casting judgement on the new board just four months after it was appointed.
"If Vivendi now takes the view that fresh ideas are needed, Elliott would welcome its help in promoting value-creative solutions at the board level," Elliott added.
Before the May boardroom coup, Elliott and Vivendi have been at loggerheads for months, with Elliott accusing Vivendi of serving only its own interests and the French media group saying Elliott was looking only for short-term financial gain.
(Reporting by Agnieszka Flak, additional reporting by Gwenaelle Barzic in Paris; Editing by Emelia Sithole-Matarise)