Italy statistics office sees "stable" growth in coming months
Comments
By Reuters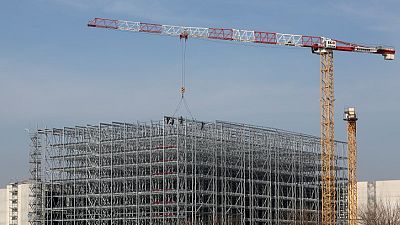 -
ROME (Reuters) – Italian economic growth is likely to remain near current rates in coming months, national statistics office ISTAT said on Friday, after signalling progressively weakening growth during the first half of the year.
In its August economic bulletin, ISTAT said its composite leading indicator "is stable at the level of the previous month… suggesting the current growth rate will be maintained".
Italy's economy, the euro zone's third biggest, grew 0.2 percent in the second quarter, in line with market forecasts for annual growth to slow to 1.2-1.4 percent this year and weaken further in 2019. Growth last year was 1.5 percent.
Recent economic data has pointed toward slower growth in the second half of the year.
Morale among Italian manufacturers stands at its lowest level in almost two years, and consumer morale has also declined. July retail sales, reported earlier on Friday, fell 0.1 percent from June, the fourth decline in five months.
(Reporting by Steve Scherer)