Austria will push for senior ECB job, finance minister says
Comments
By Reuters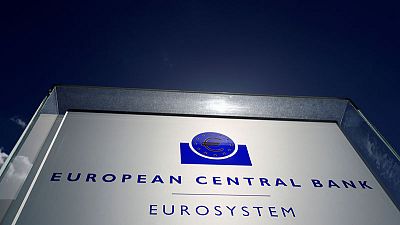 -
VIENNA (Reuters) – Austria plans to push for a position on the European Central Bank's six-person Executive Board, where several posts are due to be vacated in the next 15 months, Finance Minister Hartwig Loeger said.
Half the positions on the board, which runs the ECB and makes policy proposals, are due to become available next year, including that of President Mario Draghi, whose term lasts until Oct. 31, 2019.
"Austria is ready to take on greater responsibilities in Europe. In particular in the ECB we want to be more actively involved and position ourselves for a post on the Executive Board," Loeger said in comments issued by his office on Thursday.
Austria is also eyeing the ECB's banking watchdog, the Single Supervisory Mechanism (SSM), whose chief Daniele Nouy is due to step down at the end of this year.
"I can also imagine us taking on greater responsibilities in banking supervision such as for example the SSM," Loeger said. He did not identify any potential Austrian candidates but said he had suitable people in mind.
Although a shortlist for the top SSM job has not yet been drawn up, Irishwoman Sharon Donnery is seen as the front-runner after winning Germany's backing, conversations with seven sources close to the matter showed.
The other two known candidates are the Italian head of the European Banking Authority, Andrea Enria, and French market regulator Robert Ophele.
(Reporting by Francois Murphy; editing by David Stamp)