Germany still aims for 'fair taxation' of internet companies - finance ministry
Comments
By Reuters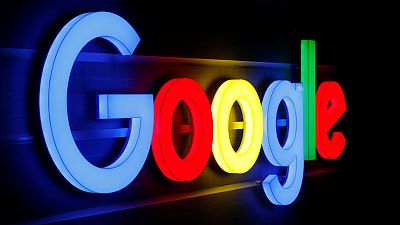 -
By Michael Nienaber and Tom Körkemeier
BERLIN (Reuters) – The German finance ministry denied a newspaper report on Wednesday that Finance Minister Olaf Scholz had given up on plans to make internet giants, including Google <GOOGL.O>, Apple <AAPL.O>, Facebook <FB.O> and Amazon <AMZN.O>, pay more tax.
The top-selling Bild newspaper, citing a confidential finance ministry document, reported that Scholz had abandoned plans to hike taxes for big digital companies because a "demonisation" of the firms was seen as "not productive".
The move would have been a reversal for Scholz, a senior member of the Social Democrats (SPD). In last year's national election, his party campaigned for higher taxes on large, global internet firms. The SPD is the junior partner in a coalition led by conservative Chancellor Angela Merkel.
"There has been no decision made yet by the minister or the ministry on one or more instruments," a finance ministry spokesman said when asked to comment on the Bild report.
"The debate is still ongoing, also among the finance ministers of Europe and the G7/G20 countries. The Federal Government still aims to ensure a fair taxation of internet companies," the spokesman added.
"DOUBLETAXATION"
Germany's powerful BDI industry association weighed into the debate on Wednesday, urging Scholz to stop a proposal by the European Commission, the executive arm of the European Union.
"The BDI is against the introduction of a digital tax. The planned tax is a one-sided and premature step by the EU," BDI managing director Joachim Lang said.
"It leads to double taxation of companies and will harm German industry, which is currently in the middle of the process of digital transformation of its business models," he added.
Lang called on Scholz to use a meeting of European finance ministers later this week to ultimately sink the EU proposal.
"Instead of pushing ahead unilaterally at European level, negotiations at the OECD and G20 levels are needed to reach a global consensus on a system-consistent solution," Lang said.
Germany has long been cool on proposals from the European Commission which would make firms with significant digital revenues in Europe pay a 3 percent tax on their turnover on various online services in the European Union. That would bring in an estimated 5 billion euros (4.5 billion pounds).
The Bild report said finance ministry officials recommended that profits should continue to be taxed only where a company's headquarters are based. All other options would bring disadvantages to Germany's export-oriented industry, it said.
The finance ministry spokesman said the newspaper had "very selectively" cited from an internal document in which officials had simply summarised various models and proposals.
"Such reports are common practice to inform the head of the ministry," the spokesman said, adding that Scholz was still weighing his options.
"FAIRCONTRIBUTION"
Scholz remains convinced that large digital companies must make a "fair contribution" to the financing of public goods, in particular by preventing them from avoiding taxation by shifting profits and through tax optimisation, the spokesman said.
French Finance Minister Bruno Le Maire called on Scholz and other European counterparts to make a decision soon.
"We need to have decided on this matter by January 2019," Le Maire told television broadcaster LCI, adding politicians would be judged on their actions in next May's European elections.
Le Maire said a small or medium-sized company in an EU country such as France, Germany or Italy was paying 14 percentage points more in tax than Google, Amazon, Facebook and Apple.
"If we are incapable of re-establishing a fair tax system, of taxing the digital giants, we will pay for it at the ballot box," Maire said.
(Reporting by Michael Nienaber and Tom Körkemeier in Berlin, editing by Larry King; additional reporting by Richard Lough in Paris; Editing by Madeline Chambers and Gareth Jones)