Formula One sees esports as an Olympic opportunity
Comments
By Reuters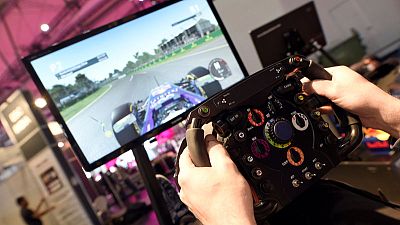 By Alan Baldwin
LONDON (Reuters) – The icy wastes of Antarctica are more likely to host a Summer Games than Formula One ever becoming an Olympic medal event but the motor racing series believes esports could be a game-changer.
The International Olympic Committee (IOC) last year recognised esports as a sports activity and medals will be awarded at the 2022 Asian Games.
There have also been talks with organisers of the 2024 Paris Olympics about the possibility of esports featuring as a demonstration sport.
Sean Bratches, Formula One's commercial managing director, told Reuters in a recent interview that he had written to IOC President Thomas Bach after the German indicated 'non-shooter game' esports could be admitted to the Olympics.
"I said 'this is what we're doing, we're reimagining the Formula One brand, we're pushing into new spaces that have not hitherto been touched and I'd like to have a conversation with you about Formula One'," said Bratches.
"I extolled all the benefits of it and the fact that our (virtual) drivers actually do the same thing as athletes do."
Formula One has its own esports Series with nine of the 10 actual racing teams — all but Ferrari – involved in a virtual world championship that drew 63,000 hopefuls on its debut 2017 season.
Some F1 drivers are also active in the virtual world while gamers have been hired as simulator drivers to help the real track racers.
Bratches said he received "a very nice note" in return and attended an IOC esport meeting on the Friday before the German Grand Prix in July.
The American felt the IOC were still taking stock and one possibility could be "an independent stand-alone esport Olympics that is not attached from a date standpoint to the Olympic Games themselves."
Formula One's governing body, the FIA, is a member of the Olympic body's Association of Recognised International Sports Federations (ARISF) and is also keen on closer ties.
As part of that, electric karting will be demonstrated on the sidelines of the Youth Olympic Games in Buenos Aires in October.
McLaren team boss Zak Brown told Reuters, however, that esports was the sport's 'new grassroots' with plenty of crossover with the real world.
"I think it's a great way to put a steering wheel in the hand of a young person, male or female around the world who all want to drive," he said.
"I think esports would be broader, bigger and more global. Electric karts is still a limited audience."
Bratches is also close to Casey Wasserman, president of the Los Angeles 2028 Olympic bid and organising committee, and he admitted to some blue-sky thinking about a Formula One involvement there.
He said there had been "fleeting conversations", which he emphasised were far from any serious consideration, about possibly staging a non-championship race in Long Beach as a demonstration event.
"It could be an interesting exercise for us to engage with the 2028 Olympics in Los Angeles," he said.
"We were having discussions about the possibilities in his (Wasserman's) role of bringing the Olympics to Los Angeles. But there's a lot of wood to chop between now and then."
(Reporting by Alan Baldwin, editing by Toby Davis)