China says putting pressure on Beijing won't work amid trade war with U.S.
Comments
By Reuters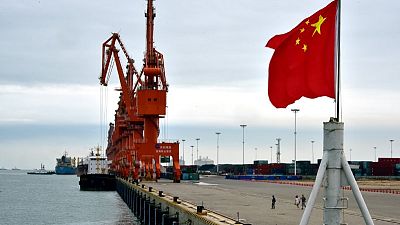 -
BEIJING (Reuters) – China's foreign ministry on Friday said that putting pressure on Beijing over trade won't work, after a report that U.S. President Donald Trump is prepared to quickly ramp up a trade war between the two countries.
Ministry spokeswoman Hua Chunying made the comments at a daily news briefing in Beijing.
Bloomberg reported that Trump has told aides he is ready to impose tariffs on $200 billion (£153.70 billion) more in Chinese imports as soon as a public comment period on the plan ends next week.
(Reporting by Ben Blanchard; Writing by Christian Shepherd; Editing by Sam Holmes)