Three members returning to scandal-ridden Swedish Academy
Comments
By Reuters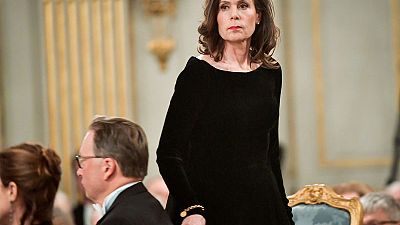 -
STOCKHOLM (Reuters) – Three members of the Swedish Academy will return to the body which decides the Nobel Prize for Literature after withdrawing in protest over a sex scandal, the Svenska Dagbladet newspaper reported on its website on Thursday.
Several members left the institution's board in April over the handling of allegations of sexual misconduct by a man married to another member. The academy postponed awarding this year's prize.
However, Svenska Dagbladet said Sara Danius, Kjell Espmark and Peter Englund were coming back to the Academy, which is due to meet next in September. No one was available for comment at the Academy while the three did not immediately respond to Reuters requests for comment.
At the heart of the row are allegations of sexual assault and harassment made by several women against Jean-Claude Arnault, a photographer and well-known cultural figure in Sweden who is married to poet and Academy member Katarina Frostenson.
Arnault has repeatedly denied all the allegations against him, including of being the source of leaks of the names of some past winners before the formal announcements.
"We are ready to help," Espmark told Svenska Dagbladet. "We have talked amongst the three of us. A big responsibility for the Academy falls upon us."
The returning members raise the headcount at the Academy, which was originally 18, to 13. It needs at least 12 to elect new members.
(Reporting by Johan Ahlander; editing by David Stamp)