State premier demands progress in Thyssenkrupp chairman search
Comments
By Reuters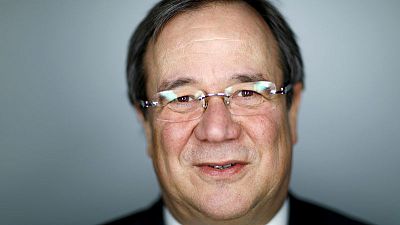 -
DUESSELDORF (Reuters) – Thyssenkrupp <TKAG.DE> should find a new chairman soon, Armin Laschet, a German state premier and member of the board of trustees of the group's largest shareholder, said on Thursday, following mounting investor unease over the vacancy at the top.
Investor sources told Reuters earlier this month that the steel-to-submarine maker should find a new chairman no later than September, concerned that required restructuring measures could fall victim to an existing leadership vacuum.
"Rushing into it would be wrong, but it is also true that there needs to be a clear signal soon," Laschet said.
Interim chairman Markus Grolms, who took over after the sudden resignation of Ulrich Lehner in July, was doing a good job, he added.
"Everyone expects to get an idea about the prospects soon."
Apart from heading North Rhine-Westphalia, Germany's most populous state and home to Thyssenkrupp's headquarters, Laschet also sits on the board of the Alfried Krupp von Bohlen und Halbach foundation, which holds a 21 percent stake.
Laschet said he was in talks with all stakeholders, including activist investor Elliott, which in May disclosed a holding in Thyssenkrupp and has called for a significant improvement of the company's operating performance.
The involvement of activist funds, also including Thyssenkrupp's second-largest shareholder Cevian, has stoked fears of a bigger overhaul that might ultimately see the dismantling of the company.
"The position (of Elliott) is that they are not working on a breakup of the company, but on how to increase the group's competitiveness," Laschet said.
"Of course, international funds like these have their interests. But you need to get an idea of what their intention is first."
(Reporting by Tom Kaeckenhoff; writing by Christoph Steitz; editing by Alexandra Hudson)