Hungary summons Swedish ambassador over criticism of its migration policy
Comments
By Reuters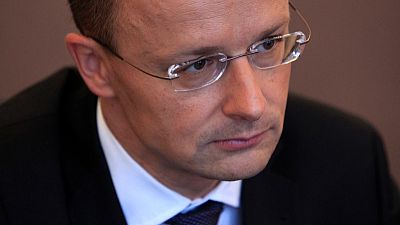 -
BUDAPEST (Reuters) – Hungary's Foreign Minister Peter Szijjarto has summoned the Swedish ambassador on Thursday for "critical remarks by Swedish ministers regarding Hungary", the ministry said in a statement.
The ministry cited Sweden's Minister for Migration Helene Fritzon as criticising Hungary's immigration policy. It also said Swedish Foreign Minister Margot Wallstrom said in a tweet that Prime Minister Viktor Orban and Italian interior minister Matteo Salvini were forming an alliance against democrats, which the ministry said was a "lie".
"The pro-immigration Swedish government has launched a new attack against Hungary," Szijjarto said in the statement.
(Reporting by Krisztina Than; Editing by Alison Williams)