UK to consider proposals to curb Big Four auditors - industry official
Comments
By Reuters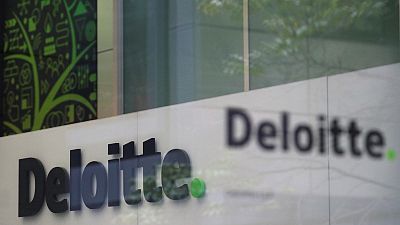 -
By Huw Jones
LONDON (Reuters) – Britain's competition watchdog is expected to formally consider proposals from top accountants to curb the market share of the "Big Four" auditors, a senior industry official said on Wednesday.
Michael Izza, chief executive of the ICAEW, a professional accounting body, said he and other industry officials met with Competition and Markets Authority (CMA) staff on Tuesday to present ideas to increase auditor choice for companies.
"It was a very cordial meeting that lasted over an hour. They were very much in listening mode," Izza said.
"Now this is in the CMA's hands."
He expects intervention in some form, but the timeline is unclear.
"The plan is that the ideas will go to the CMA board, but they are going to do whatever they need to do. My understanding is that they are having dialogue with others as well," Izza said.
"They need to see how they would affect the demand and supply side. We could not do that as there would have been competition concerns."
Companies are prohibited by antitrust laws from dividing up markets without official intervention.
The CMA had no comment on the meeting, but faces political pressure to act.
Earlier this year lawmakers accused the Big Four – EY, KPMG, Deloitte and PwC – of being an "oligopoly" that checks the books of nearly all the 350 leading companies in Britain, with smaller rivals barely having a look in.
After the collapse of outsourcer Carillion in January, a parliamentary committee said the CMA should consider breaking up the Big Four into more audit firms, and detaching audit arms from consulting services.
"It would be preferable to have more than four audit firms when you are looking to chose your auditor. I do believe some form of action is required and that is in the interests of the profession," Izza said.
ICAEW has members who are accountants for the Big Four and other firms.
ICAS, another professional body, the Big Four and five smaller accounting firms – BDO, Grant Thornton, RSM, Moore Stephens and Mazars – also had representatives at the CMA meeting.
The ideas include temporary curbs on how many audits a Big Four firm could conduct among Britain's top 350 companies, such as by industry sector.
British and EU market interventions introduced in recent years to water down Big Four market share have largely failed.
Deloitte said on Tuesday it audited 27 percent of Britain's FTSE 100 top listed blue chip companies, but it recognised there were serious concerns about lack of choice and that change was needed.
(Reporting by Huw Jones; Editing by Mark Potter)