U.S. Senate leader says Myanmar leader cannot be blamed for atrocities
Comments
By Reuters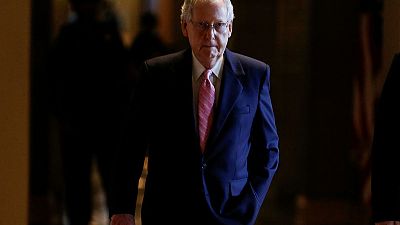 -
WASHINGTON (Reuters) – U.S. Senate Majority Leader Mitch McConnell said on Tuesday that Myanmar leader Aung San Suu Kyi cannot be blamed for atrocities that have occurred in that country because she does not have the powers necessary to stop military actions.
Responding to a reporter's question, McConnell said there was no doubt that atrocities have been committed against Myanmar's Rohingya people.
"I've been reluctant to join the pile-on that seeks to blame her for things that she couldn't possibly have any impact," he said.
(Reporting By Richard Cowan; Editing by Toni Reinhold)