CA says no evidence of Australian corruption in new documentary
Comments
By Reuters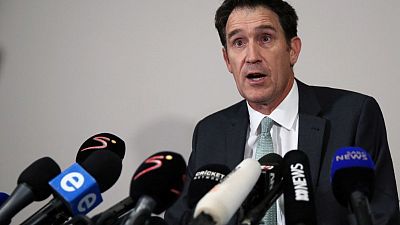 -
MELBOURNE (Reuters) – Cricket Australia has reviewed spot-fixing allegations against their players contained in a new documentary on corruption in the sport and has not found any evidence to support them, the body's chief executive James Sutherland said on Tuesday.
Sutherland said news organisation Al Jazeera was set to broadcast a follow-up documentary to its programme "Cricket's Match Fixers", which aired in May and alleged incidents of pitch-doctoring at two test matches and sport-fixing at others.
Cricket Australia said the fresh allegations involved "spot-fixing claims against current and former Australian players relating to historical matches from 2011".
"Cricket Australia's Integrity Unit have conducted a review of the latest claims by Al Jazeera … and from the limited information provided, our team have not identified any issues of corruption relating to current or former Australian players," Sutherland said in a statement.
"We have handed all material over to the ICC Anti-Corruption Unit to enable them to fully investigate and we will continue to cooperate with the ICC."
The International Cricket Council (ICC) in May strongly criticised Al Jazeera for not giving the global governing body unedited documentary footage from the original film to aid their own probe into the allegations.
Launching an appeal to help identify one of the alleged match-fixers in the original documentary on Tuesday, the ICC said the "absence of any cooperation" from the broadcaster had "slowed" their probe but that they had made "good progress".
"We will provide a full update at the conclusion of the investigation," Alex Marshall of the ICC's Anti-Corruption Unit (ACU) said in a statement.
Marshall said the ICC was aware of the second documentary and had already contacted an "independent betting analysis company" to examine the allegations about particular matches.
"As with the first programme we have, and will continue to ask for the cooperation of the broadcaster," he added.
"Access to the raw, unedited footage enables us to build a complete picture around the claims in the documentary and ensure our investigation is as fair and thorough as possible."
(Reporting by Ian Ransom and Nick Mulvenney; Editing by Peter Rutherford)