German cartel office would investigate Kaufhof-Karstadt deal
Comments
By Reuters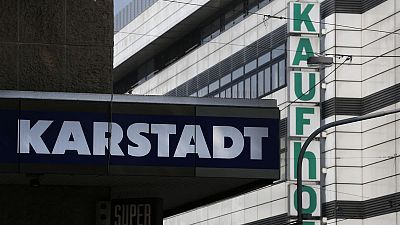 -
BONN, Germany (Reuters) – The head of Germany's anti-trust office said he would have to review any plans to merge department store groups Kaufhof, owned by Canada's Hudson's Bay Company <HBC.TO>, and competitor Karstadt, owned by Austrian investor Rene Benko.
"This is a big deal that we would have to take a look at," Andreas Mundt, president of the Federal Cartel Office, told a news conference on Monday.
Any merger review would require an investigation of the two chains' position in German regional markets, as well as their competitive position in relation to online retailers. "It would be data heavy," Mundt said in response to a question.
How long a merger review might take was not clear, but the cartel office would have up to four months to reach a decision after the two parties notify it of their intention to merge.
(Reporting by Douglas Busvine; Editing by Maria Sheahan)