German conservative says community service would help migrants integrate
Comments
By Reuters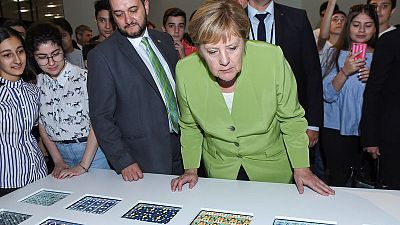 -
BERLIN (Reuters) – Completing a year of community service would improve the integration of refugees into German society and their acceptance by the public, the general secretary of Chancellor Angela Merkel's conservative party said on Saturday.
Many members of the Christian Democrat Union supported either reinstating the military draft or a year of community service, Annegret Kramp-Karrenbauer told the Funke Mediengruppe newspapers and the French newspaper Ouest-France in an interview published on Saturday.
She said the party was looking at different service proposals for inclusion in the party's next election campaign.
She said nothing had been decided, and she herself had reservations, remembering her mother's stories about having to complete a mandatory year of service during the Nazi era.
But she said many party members had told her during a summer "listening tour" that reinstating the draft – which was scrapped in 2011 – or community service was a good idea for both native Germans and immigrants.
"If refugees complete such a year, either voluntary or compulsory, it would help their integration into the country and society. And in the populations, it would increase acceptance that refugees live among us," she told the newspapers.
Merkel's decision in 2015 to let in over a million migrants, many fleeing wars in the Middle East, has fuelled support for far-right groups such as PEGIDA and the Alternative for Germany, now the main opposition party in parliament.
German officials said this month they had no intention of reinstating compulsory military service, citing the high cost and the difficulty of integrating draftees into the professional military.
(Reporting by Andrea Shalal; editing by Andrew Roche)