Bolton says U.S. sanctions to stay until Russia changes behaviour
Comments
By Reuters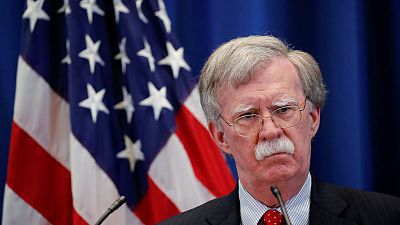 -
KIEV (Reuters) – U.S. President Donald Trump's national security adviser John Bolton said on Friday that U.S. sanctions against Russia would remain in place until Moscow changes its behaviour.
Speaking at a news conference in Kiev, Bolton added he had told Ukrainian President Petro Poroshenko that Moscow should not meddle in Ukraine's presidential vote next year.
Washington has imposed economic sanctions against Russia over its alleged meddling in the 2016 U.S. presidential election. Moscow denies the allegations.
(Reporting by Pavel Polityuk; Writing by Gabrielle Tétrault-Farber; Editing by Alison Williams)