Merkel cool on EU independent payment system to save Iran deal
Comments
By Reuters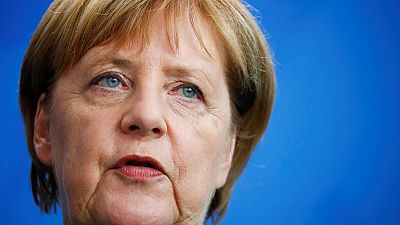 -
BERLIN (Reuters) – German Chancellor Angela Merkel said she agreed with her foreign minister that relations with the United States are changing but she stopped short of backing his call for a separate EU payments system to save an international nuclear deal with Iran.
"On the question of independent payment systems, we have some problems in our dealings with Iran, no question, on the other hand we know that on questions of terrorist financing, for example, SWIFT is very important," Merkel told reporters.
She added that it was very important to keep good co-operation with the United States in the area of security.
(Reporting by Madeline Chambers and Joseph Nasr)