JPMorgan extends Sapphire card brand to checking accounts
Comments
By Reuters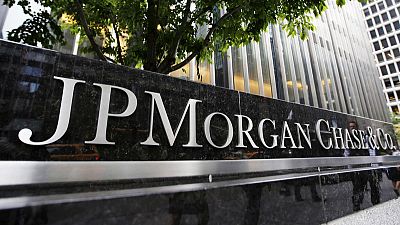 -
By David Henry
NEWYORK (Reuters) – JPMorgan Chase & Co <JPM.N> is extending its Sapphire credit card brand into checking accounts at the largest U.S. bank to attract increasingly wealthy millennials as lifetime customers, it said on Wednesday.
The bank is changing its Chase Premier Platinum accounts, which require a minimum of $75,000 in deposits and certain investments, into Sapphire Banking accounts, spokeswoman Elizabeth Seymour said by phone.
The new accounts will offer special access to sports and entertainment events as do its Sapphire Reserve credit cards.
The Reserve card became a big hit with millennials eager to travel when it was introduced in 2016 with generous sign-up and spending bonuses, and access to travel lounges.
The new bank accounts will also eliminate some of the fees that can annoy consumers, including those for wire transfers and foreign exchange at overseas ATMs.
Later this year the bank will offer its Ultimate Rewards points, which it pays for credit card spending, as a sign-up incentive to new customers to Sapphire Banking accounts, Seymour said.
The new account is another example of JPMorgan cutting prices and offering additional services to attract customers and take market share from competitors.
On Tuesday the bank rattled the discount brokerage industry by offering free stock trades for self-managed accounts through its Chase mobile banking app.
The launch of the Sapphire Reserve card disrupted the high-end credit card business and resulted in higher-than-expected start-up expenses for JPMorgan.
JPMorgan has also taken market share in securities lending with aggressive pricing. It has won commercial banking business by opening new offices in cities outside its established markets.
JPMorgan has previously used tie-ins with Sapphire Reserve to promote its mortgage loans.
The bank aims to grow its consumer deposits more quickly than the industry. Low-cost deposits become more valuable to banks as interest rates rise on loans.
(Reporting by David Henry in New York; Editing by Richard Chang)