Statnett lifts suspension on Siemens after workers are paid
Comments
By Reuters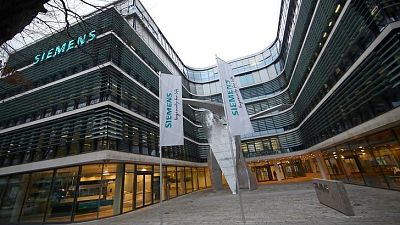 -
OSLO (Reuters) – Norway's Statnett [STASF.UL] has lifted a suspension on Siemens as its supplier <SIEGn.DE> after a dispute over underpayment of workers at a Siemens subcontractor has been solved, the power grid operator said on Tuesday.
Statnett suspended Siemens, one of its major suppliers, from bidding in its tenders last January over problems with payments to workers at Siemens Slovakian subcontractor Hesia.
"The workers have now been paid and Siemens has established better systems for follow-up of subcontractors. Statnett therefore raises the suspension of Siemens, but will continue to follow the company on a number of points," the company said in a statement.
(Reporting by Lefteris Karagiannopoulos, editing by Nerijus Adomaitis)