Figure skating - World champion Osmond to sit out the season
Comments
By Reuters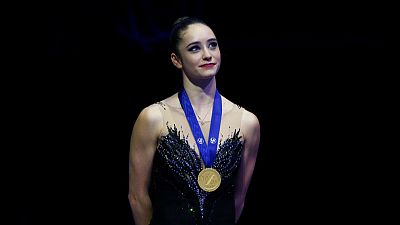 -
(Reuters) – Canadian figure skating world champion Kaetlyn Osmond will not compete this season, Skate Canada announced on Tuesday.
"I have had some time to reflect this summer on my future and believe taking this year off to evaluate my next steps is important in making the best personal decision," Osmond said.
The 22-year-old became the first Canadian woman to win the world title in 45 years with her victory in Milan in March.
At the Pyeongchang Winter Games in February she skated away with gold in the team event and a bronze in the women's singles.
Figure skaters routinely take time off after the Olympics and Skate Canada said Osmond wanted to take some time to rest and recover following a very intense season.
"I am excited to be travelling across the country performing for my fans on the Thank You Canada Tour this autumn and look forward to pursuing other opportunities during my time away from competition," she added in Tuesday's statement.
The current figure skating season began on July 1.
(Reporting by Steve Keating in Toronto; Editing by Ken Ferris)