En+ considers move to Russia's new offshore zone
Comments
By Reuters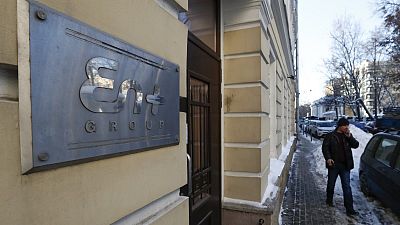 -
MOSCOW (Reuters) – En+ Group <ENPLq.L>, hit by U.S. sanctions against Russia in April, said on Thursday it was investigating the possibility of re-domiciling from Britain's Jersey to one of Russia's new offshore zones.
London-listed En+ Group, which manages the energy and aluminium businesses of Oleg Deripaska, was one of eight companies with ties to the Russian tycoon to be placed on a U.S. Treasury blacklist in April. The sanctions were related to Moscow's alleged meddling in the 2016 U.S. election.
En+ also said on Thursday that its board had already approved a move from Cyprus to Russia of one of its subsidiaries – En+ Holding Limited – which manages the group's energy division.
Relocating En+ Holding Limited would allow the group to benefit from Russian legislation creating a domestic equivalent to foreign offshore tax havens.
The legislation, passed through Russia's lower house in July, established two 'special administrative regions' within Russia – on Russky Island in the Sea of Japan and on Oktyabrsky, an island on a river in the Russian exclave of Kaliningrad.
Foreign companies registering in these regions enjoy the benefits of special tax regulations, including zero taxes on profits received by way of dividends.
Since the sanctions En+ Group has taken several steps to protect its many hydropower and aluminium businesses. Deripaska has stepped down from the group's board.
Greg Barker, En+ chairman, said: "The Group was an early corporate supporter of the progressive Russian legislation that makes this improvement to our ownership structure possible."
"(En+) looks forward to being amongst the first major international Russian companies to take advantage of this opportunity," Barker said.
The company also said it remained committed to its listing on the London Stock Exchange. En+ listed in London last November via an initial public offering.
The London Stock Exchange <LSE.L> declined to comment.
CAPITALCOMESHOME
Russian President Vladimir Putin, speaking in the aftermath of the April sanctions, had said the government could not help Russian companies hit by sanctions and other curbs if they were registered and kept their capital abroad.
"I spoke about this a few years ago at one of the public meetings with our business leaders. I warned them that this situation, which we see today, could develop. I warned them about this and recommended at the time that our business keeps its capital in Russia," Putin said.
"Who is going to help them abroad? They are just persecuted there… (They) are better off being in Russia," Putin said.
In February, Moscow renewed a measure offering amnesty to those returning capital to Russia and scrapping a 13 percent profit tax on repatriated funds.
(Reporting by Polina Ivanova; Editing by David Holmes, Elaine Hardcastle and Jane Merriman)