Citigroup settles U.S. charges of bad controls that led it to lose millions -SEC
Comments
By Reuters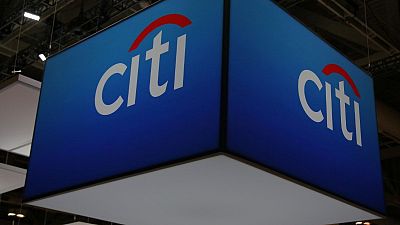 -
WASHINGTON (Reuters) – Citigroup has agreed to pay $10.5 million (£8.27 million) to settle charges related to bad loans made by its Mexican subsidiary, Banamex, between 2008 and 2014, and to trader mismarking and unauthorised proprietary trading by Citigroup Global Markets Inc. from 2013 to 2016, the Securities and Exchange Commission said on Thursday.
The SEC said the "fraudulently-induced loans" to Oceanografia that led to $475 million in losses were the result of inadequate controls that prevented them from registering "numerous red flags" in the borrower's documents. Similarly, it said that inadequate supervision allowed the CGMI traders to mismark illiquid positions and cover up $81 million in losses.
Citigroup and CGMI settled the allegations without admitting or denying the SEC's findings.
(This version of the story corrects day of week to Thursday from Wednesday in first paragraph)
(Reporting by Lisa Lambert; Editing by Chizu Nomiyama)