Britain sends mixed messages post-Brexit with greater scrutiny of foreign deals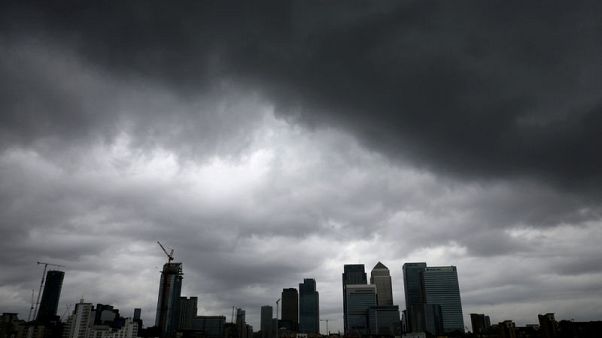 -
By Ben Martin
LONDON (Reuters) – Jon Moulton, the founder of private equity house Better Capital <BCAP.L>, was "absolutely staggered" when he learned that his firm's 44 million-pound sale of British company Northern Aerospace was being investigated by the UK government.
Better Capital had announced on June 8 that it had agreed to sell the aircraft components supplier to a subsidiary of Chinese company Shaanxi Ligeance Mineral Resources. Nine days later, Britain's business secretary Greg Clark unexpectedly intervened on the grounds of national security, plunging the deal into jeopardy.
"We truly, truly didn't think there was any kind of issue," Moulton told Reuters. "I was beginning to think my CEO was working for MI6 or something on the side."
Moulton's frustrations may soon be shared by other dealmakers.
On July 24, Clark outlined far-reaching measures to boost the government's ability to review and block deals because of national security concerns in what will be the biggest overhaul to the country's takeover rules since 2002.
The new rules, if they come into force, will make it more complicated for foreign buyers to strike deals in Britain, which was the world's second biggest mergers and acquisitions (M&A) market during the first half of 2018, bankers and lawyers said.
The overhaul comes just as Britain is exiting the European Union and seeking to encourage trade and investment with the rest of the world. Any major government intervention into M&A may deter foreign investment and raise questions over prime minister Theresa May's motto that Britain is open for business.
The government is carrying out a consultation on the proposed changes that closes on Oct. 16.
Britain wants to align its takeover rules with other countries which have beefed-up their powers recently to stop sensitive assets from being snapped up by rivals such as China. Countries including Germany, France and Italy have been taking steps to tighten M&A rules.
"These proposals will ensure we have the appropriate safeguards to protect our national security whilst ensuring our economy remains unashamedly pro-business," Clark said.
It comes amid an M&A boom in the UK, where the value of offers involving British targets jumped to $277.3 billion (£218.2 billion) during the first six months of 2018, up from $92.6 billion in the same period a year earlier, according to Thomson Reuters data.
"Historically we'd always worked on the basis the UK government is pretty open, as long as you're not buying BAE <BAES.L>," said an investment banker who declined to be identified, referring to the defence company in which Britain holds a golden share enabling it to restrict an ownership change.
The London-based banker said that since the UK unveiled its proposals, he had included a "big caveat" when discussing deal ideas with Chinese colleagues warning that "it feels like the atmosphere here is changing."
WIDERSCOPE
Under the proposals, the government will be able to review a much wider scope of transactions than before, including the purchase of assets such as intellectual property or land, and the acquisition of more than 25 percent of a company's shares.
It would have the power to unwind completed deals and for the first time would be able to impose criminal sanctions if government conditions on transactions are breached.
"The number of deals that we're looking at that are going to be caught by the proposed legislation will vary at any one time but it's not going to be an immaterial number," said Marc Israel, a partner at law firm White & Case.
Last year only one takeover, involving a Chinese buyer of a supplier of radios to the emergency services, was subject to a UK national security review, while the Northern Aerospace sale has been the only case so far in 2018.
The new rules will encourage companies to voluntarily notify the UK of transactions that could arouse concerns, as well as allowing the government to "call-in" deals that have not been flagged up. The government forecasts it will receive about 200 notifications each year, of which 50 will result in conditions being imposed.
"Clearly this has the potential to create quite a significant burden on businesses not just doing mergers but also making acquisitions of assets," said Dominic Long, a partner at law firm Allen & Overy.
A government spokesman said the UK already discusses potential deals with businesses.
"The new regime will create a formal structure for this to happen across a wider range of issues," the spokesman said.
OPENFORBUSINESS?
Since Theresa May became prime minister in July 2016, the UK has taken a progressively tougher line on foreign investment.
One of her first actions was to pause the Hinkley Point nuclear reactor project, which China is financing and France's EDF is building, to introduce measures allowing Britain to block a change of control.
There was also a tightening of the UK's M&A rules in June this year, when the government lowered the revenue threshold at which it could intervene in takeovers of companies in the technology and military sectors on security grounds, giving Britain the power to investigate Northern Aerospace.
Moulton, whose Northern Aerospace deal was cleared in July after a month-long review, believes the latest rule changes could affect foreign buyers' perception of the UK.
"It will send a bit of a message that we're not as open for business as we were," he said.
(Reporting by Ben Martin; Editing by Elaine Hardcastle)
euronews provides breaking news articles from reuters as a service to its readers, but does not edit the articles it publishes. Articles appear on euronews.com for a limited time.