Bayer says can begin integration of Monsanto
Comments
By Reuters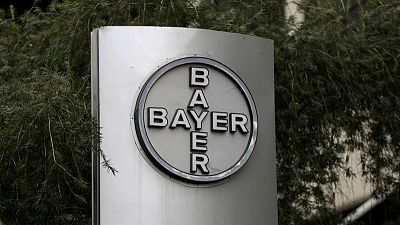 -
FRANKFURT (Reuters) – Bayer <BAYGn.DE> can begin folding Monsanto into its organisation as the antitrust-related sale of assets has been completed, fulfilling final requirements by the U.S. Department of Justice, the German drugmaker said on Thursday.
"The integration of Monsanto into the Bayer Group can begin following the completion on Thursday of the divestment by Bayer to BASF <BASFn.DE> of certain Crop Science businesses with a total sales volume of around 2.2 billion euros (£1.97 billion)," it said in a statement.
Bayer already closed the deal, becoming the sole owner of Monsanto, on June 7 but had to hold off on the integration.
In the statement, Bayer reiterated that last week's jury verdict for Monsanto to pay damages in a U.S. lawsuits over alleged links between weed-killer Roundup and cancer was unwarranted.
The court ruling was "at odds with the weight of scientific evidence, decades of real world experience and the conclusions of regulators around the world", it said.
(Reporting by Ludwig Burger)