Russia's and Turkmenistan's leaders to hold energy dialogue - Kremlin
Comments
By Reuters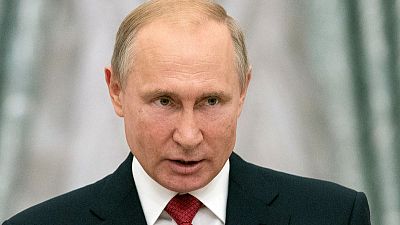 -
MOSCOW (Reuters) – Russia's President Vladimir Putin will hold "a possible energy dialogue" amid other bilateral issues with his Turkmen counterpart Kurbanguly Berdymukhamedov later on Wednesday, Kremlin spokesman Dmitry Peskov told a conference call with reporters.
Russia has suspended gas purchases from Turkmenistan for many years while Ashgabat supplied China with its fuel.
Iran and four ex-Soviet nations, including Russia, Kazakhstan, Turkmenistan and Azerbaijan, agreed in principle on Sunday how to divide up the potentially huge oil and gas resources of the Caspian Sea, paving the way for more energy exploration and pipeline projects.
One of those is a pipeline across the Caspian which could ship natural gas from Turkmenistan to Azerbaijan and then further to Europe, allowing it to compete with Russia in the Western markets.
(Reporting by Tom Balmforth and Denis Pinchuk, writing by Denis Pinchuk, editing by David Evans)