Germany confirms aid for animal feed after drought
Comments
By Reuters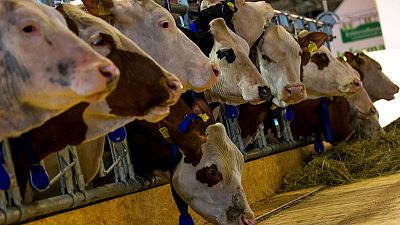 -
BERLIN (Reuters) – Germany has confirmed it will relax some environmental conservation rules to help farmers overcome a sharp rise in animal feed prices after this summer's drought, the agriculture minister said on Wednesday.
Agriculture Minister Julia Kloeckner also said she would await official crop figures before deciding on a response to calls for 1 billion euros (£890.7 million) in crisis state aid requested by German farmers.
Kloeckner, a senior member of Chancellor Angela Merkel's conservatives, added she would make a decision about state aid next week when the cabinet is expected to approve the annual harvest report on Aug 22.
The cabinet has approved allowing some ecological compensation conservation areas, land kept fallow as meadows, to be used for cultivation of animal feed, Kloeckner said.
Such ecological conservation areas were set up as a condition for receiving EU subsidies to create a more environmentally-friendly agricultural system.
Germany is among a number of north European countries suffering major crop damage after this summer's heatwave. Its 2018 grain harvest will be the lowest in 24 years after crops wilted under the highest summer temperatures since records started in 1881.
The heatwave heavily damaged animal feed grains, with straw and hay in very short supply.
Grain traders said animal feed wheat in north Germany costs more than milling wheat used for human consumption as bread.
Animal feed wheat for September delivery in north Germany was on Wednesday quoted at around 224 euros a tonne, about 12 euros more expensive than bread wheat.
(Reporting by Michael Nienaber, writing by Michael Hogan, editing by Jan Harvey)