RBS's Ulster Bank offloads 1.4 billion euros of bad loans
Comments
By Reuters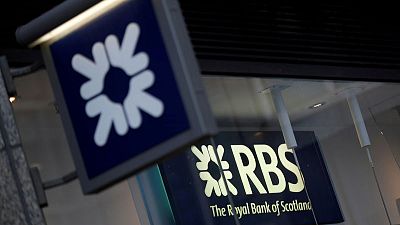 -
DUBLIN (Reuters) – Royal Bank of Scotland's <RBS.L> Ulster Bank said on Monday it had agreed to sell 1.4 billion euros (1.3 billion pounds) of non-performing mortgage loans to an affiliate of U.S. fund Cerberus, the latest such deal by an Irish lender.
Irish banks are still grappling with large stocks of legacy bad loans a decade after a severe property crash. Permanent tsb <IL0A.I> and Allied Irish Banks <AIBG.I> recently sold similarly sized portfolios, the latter also to Cerberus.
Ulster Bank said the portfolio, split almost evenly between investment property loans and home loans, did not contain any performing home loans or any belonging to homeowners who had reached an arrangement with the bank to get back on track.
(Reporting by Padraic Halpin; editing by David Evans)