Golf - Wrong Tommy Fleetwood gets paid over $150,000 for British Open
Comments
By Reuters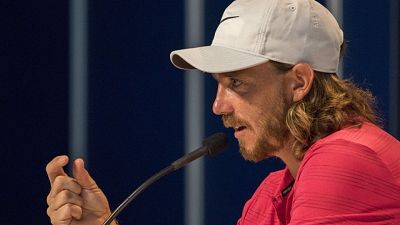 -
By Andrew Both
ST. LOUIS (Reuters) – Tommy Fleetwood got paid more than $150,000 in prize money from last month's British Open.
It was not paid, however, to the Tommy Fleetwood who played in the championship and finished equal 12th at Carnoustie.
Instead, it was sent to a 58-year-old man by the same name who caddies at the Streamsong Resort in Bowling Green, Florida.
Caddie Fleetwood told Reuters he was trying to get in touch with English world number 11 to put the player's mind at ease that the money would be refunded.
"It was an honest mistake," Fleetwood said, sounding dumbfounded that he had suddenly become a focus of media attention.
"My mother called me to say she's been getting lots of calls from the media."
The European Tour confirmed the error.
"This was a clerical error which we are resolving and we apologise for the inconvenience caused to both parties," the European Tour said in a statement.
Caddie Fleetwood received a direct deposit of $154,480.
"I tried to get on their senior tour, so they have my (bank) information," he said.
(Reporting by Andrew Both, editing by Ed Osmond)