Centrica's British Gas to raise energy prices for second time this year
Comments
By Reuters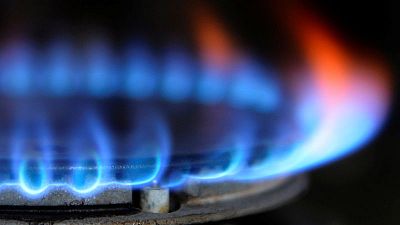 -
LONDON (Reuters) – Centrica <CNA.L> will raise its standard energy prices for British Gas customers for the second time this year, it said on Wednesday, blaming rising wholesale costs.
Around 3.5 million customers, on its dual fuel standard variable tariff, will be hit with a 3.8 percent price increase from Oct. 1.
The rise comes as energy regulator Ofgem prepares to implement a price cap on standard tariffs by the end of the year to combat what the government has called "rip off" energy prices.
The rise also comes on top of a 5.5 percent increase in British Gas' standard prices on May 29.
Centrica said it needed to implement the latest increase to a near 20 percent rise in wholesale costs since April.
"Until now, we have been able to shield customer bills from the full impact of the increase in the wholesale costs because of the way we buy energy in advance," Mark Hodges, CEO of Centrica Consumer said in a statement.
Ofgem on Tuesday said the cap on its safeguard tariff for the most vulnerable customers would also increase in October due to higher wholesale costs.
Analysts have warned Ofgem's price caps will do little to stop energy bill increases.
"Household energy prices are set to continue to rise despite Ofgem's safeguard tariff or the government's default price cap, which is set to replace it later this year," Gareth Miller, chief executive of consultancy Cornwall Insight, said on its website.
"Only if wholesale costs fall sharply will the pressure abate," he said.
All of Britain's "big six" energy suppliers have announced price increases this year.
The other five big six supplier are SSE <SSE.L>, E.ON <EONGn.DE>, EDF Energy <EDF.PA>, Innogy's <IGY.DE> Npower and Iberdrola's <IBE.MC> Scottish Power.
(Reporting By Susanna Twidale, editing by David Evans)