Activist Sherborne Investors in talks with Barclays over new chairman
Comments
By Reuters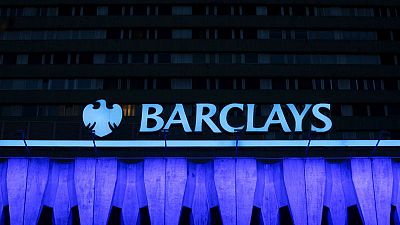 -
By Ben Martin
LONDON (Reuters) – Activist fund Sherborne Investors <SIGC.L> said on Wednesday it is in talks with British bank Barclays <BARC.L> over finding a chairman to replace John McFarlane.
Sherborne, which built a 5.4 percent stake in the bank earlier this year, said it was engaging with the lender over the search process and the mandate to be given to McFarlane's successor.
In an update alongside Sherborne's first-half results, the fund said it was also talking to Barclays about the bank's capital allocation, quality of earnings, capital adequacy, and cost structure.
Sherborne said that "addressing these matters could improve Barclays' financial strength and its long-term competitive position", adding that its "intention is to continue its dialogue with Barclays for as long as it appears to be appropriate to do so."
It marks the first time that Sherborne, which is led by Edward Bramson, has shed any light on its strategy for the lender since its shareholding was first announced in March.
McFarlane is a financial services industry veteran who has been chairman of Barclays since 2015.
He told shareholders at the bank's annual meeting in May that he had asked the chairman of its nominations committee, Crawford Gillies, to prepare for his eventual departure, but added that he was not poised to leave.
"You are not getting rid of me yet," he told the meeting, following speculation he could leave the bank soon.
(Reporting by Ben Martin; editing by Simon Jessop)