Reasonable to expect couple more rate hikes - BoE's McCafferty
Comments
By Reuters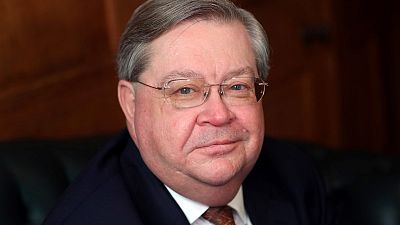 -
LONDON (Reuters) – Bank of England interest rate-setter Ian McCafferty said on Tuesday it was reasonable for financial markets to expect a couple more small rate hikes over the next two years.
"We're only talking over the next couple of years of possibly a couple more small interest rate rises over that period. That's what the markets are expecting and I think that's a reasonable rule of thumb if the economy performs as we expect," McCafferty said in a question-and-answer show on LBC radio.
His comments echoed those of BoE Governor Mark Carney last week after the BoE raised borrowing costs for only the second time since the financial crisis over a decade ago.
(Writing by William Schomberg; Editing by David Milliken)