Brazil communist says she and Haddad can win race if Lula barred
Comments
By Reuters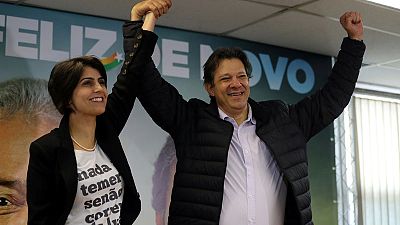 -
SAOPAULO (Reuters) – Brazilian lawmaker Manuela D'Avila said on Tuesday she and former Sao Paulo mayor Fernando Haddad of the Workers Party were ready to win October's presidential election if former President Luiz Inacio Lula da Silva is barred from running.
D'Avila, a presidential hopeful from the Communist Party of Brazil, said she was ready to run as the vice-presidential nominee on the Workers Party ticket under any scenario.
Haddad, who is expected to top the ticket if Lula's bribery conviction blocks his candidacy, said D'Avila would be welcomed as Lula's running mate if the former president is allowed to run.
(Reporting by Eduardo Simões)