Daimler, BJEV in talks to form new smart car venture -Bloomberg
Comments
By Reuters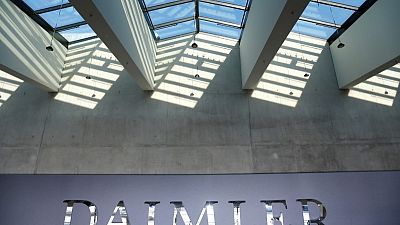 -
FRANKFURT/BEIJING (Reuters) – German luxury carmaker Daimler <DAIGn.DE> is in talks with a unit of Chinese partner BAIC Group <1958.HK> to form a joint venture for the production of battery-powered Smart vehicles in China, Bloomberg reported on Monday.
The talks are being held with Beijing Electric Vehicle Co, or BJEV, in which Daimler took a stake of 3.93 percent earlier this year, Bloomberg reported, citing people with direct knowledge of the matter.
It is not clear how big a stake Daimler would want to own in the joint venture, Bloomberg said. Daimler in March said that the stake in BJEV underlined its "commitment to the further development of electric mobility".
A spokeswoman for Daimler declined to comment on the report, adding that closer cooperation with BAIC and BJEV "further deepened its understanding of Chinese customers' needs, especially in the field of NEV (new energy vehicles)".
BAIC had no immediate comment.
(Reporting by Christoph Steitz and Norihiko Shirouzo; editing by Jason Neely)