BMW Korea apologises as 27 vehicles catch fire over January-July
Comments
By Reuters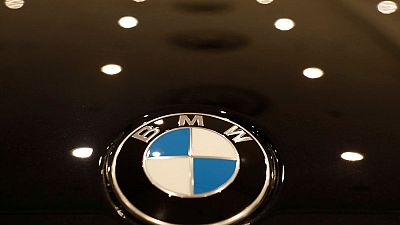 -
SEOUL (Reuters) – BMW's <BMWG.DE> South Korean unit apologised over a spate of engine fires, estimated by the country's transport ministry at 27 over January to July, that has prompted a government probe and a major backlash from consumers.
BMW said it will launch a recall of 106,000 diesel vehicles, including the 520d, starting from Aug. 20, citing defects in the exhaust gas recirculation system as the root cause of the fires.
"For the recent series of fire incidents happened in the country, we sincerely apologise for causing worry and anxiety among people and government authorities," BMW Korea Chairman Kim Hyo-joon said at a press conference on Monday.
BMW, the second-most popular foreign carmaker in South Korea, said it had learned of the problems in 2016, but it identified the root cause of the problem in June this year.
The automaker has announced a "technical campaign" in Europe, followed by recalls in South Korea, citing similar failure rates of the system in both regions.
South Korea's transport ministry said it has urged BMW executives to cooperate in the ongoing probe, saying they were falling short of submitting related documents. The government launched the probe into the affected models on July 16.
Last week, Transport Minister Kim Hyun-mee said the country would investigate the case in a "thorough and transparent manner" and take legal action if needed.
A total of 13 South Korean owners of BMW vehicles filed a class action lawsuit against the German automaker on Friday, claiming compensation worth 5 million won (£3,434.89) each, saying they could not drive their cars out of fear the faulty part could catch fire, Yonhap News Agency reported.
BMW, which trails only Mercedes in imported car sales in South Korea, saw sales more than double to 59,624 vehicles last year, from five years ago.
Driven by South Korea's free trade deals with Europe and the United States, foreign car makers' share of the domestic market had risen to 15 percent last year, from under 1 percent in 2001.
South Korea is a relatively small market, ranking 11th in global auto sales, but is a major market for lucrative, premium vehicles and is currently dominated by Hyundai Motor <005380.KS> and Kia Motors <000270.KS>.
(Reporting by Haejin Choi and Hyunjoo Jin; Editing by Himani Sarkar)