Almost 400 migrants rescued off Spanish coast this weekend
Comments
By Reuters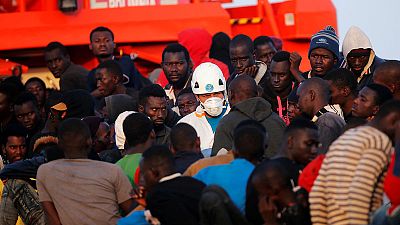 -
(Reuters) – Almost 400 migrants were rescued in the Mediterranean this weekend as they attempted to make the crossing from Morocco to Spain, Spanish rescue services said.
While the overall numbers of migrants reaching Europe by sea is down from the peak in 2015, Spain has witnessed a steady increase in sea arrivals that began more than a year ago and has surged in recent months (nL5N1UM7TL.)
Through Saturday, 395 people were rescued from nine boats in the Strait of Gibraltar and the Alboran Sea, the two principal sea crossings to Spain, the Spanish coastguard said on Twitter. Two more people were rescued from a small boat on Sunday, it said.
Spain, which for the first time in years has overtaken Italy as the preferred destination for refugees, has registered almost 21,000 migrants so far this year, almost more than in the whole of last year, according to figures compiled by the International Organisation for Migration (nL5N1UN58P).
The mortality rate for the crossing from Morocco is around one in 70, IOM said, lower than that between Libya and Italy, which is one in 19.
(Reporting by Sam Edwards, editing by Larry King)