Cuadrilla applies to frack second shale gas well in Lancashire
Comments
By Reuters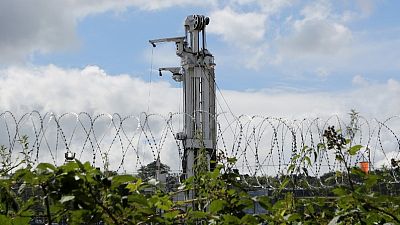 -
LONDON (Reuters) – ** UK shale gas driller Cuadrilla Resources submits application to the Department for Business, Energy & Industrial Strategy for consent to conduct hydraulic fracturing at its second horizontal shale gas exploration well in Lancashire, it said.
** The second well at its Preston New Road site, drilled through the Upper Bowland shale at an estimated depth of 2,100 metres, was completed in mid-July, it said.
** Cuadrilla expects to start hydraulic fracturing, or fracking, at Preston New Road within the next two months.
(Reporting by Oleg Vukmanovic. Editing by Jane Merriman)