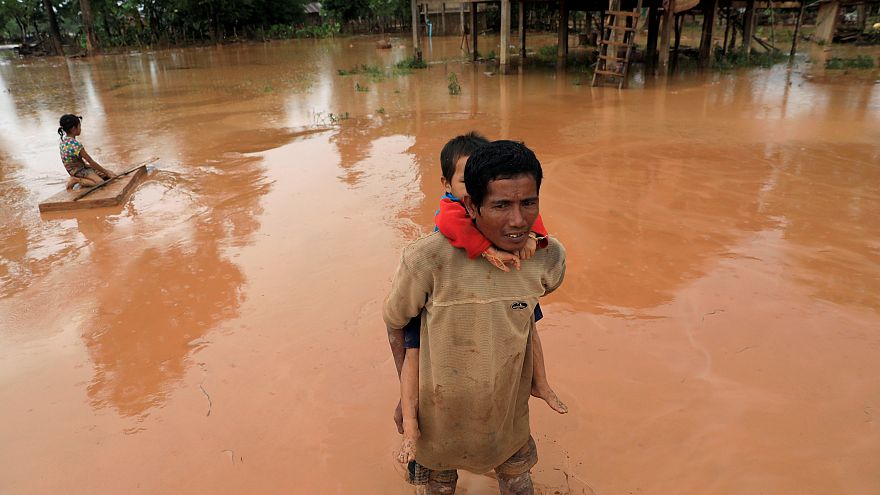 Laos dam collapse: 24 reported dead and nearly 131 missing
Authorities are investigating why a dam in southeastern Laos collapsed earlier this week, killing at least 24 people and leaving 131 missing.
Floodwaters were slowly receding on Thursday as villages began digging out of the deluge of mud from the dam's collapse late Monday.
The state-run Vientiane Times reported that thousands stranded in the disaster were rescued by Wednesday.