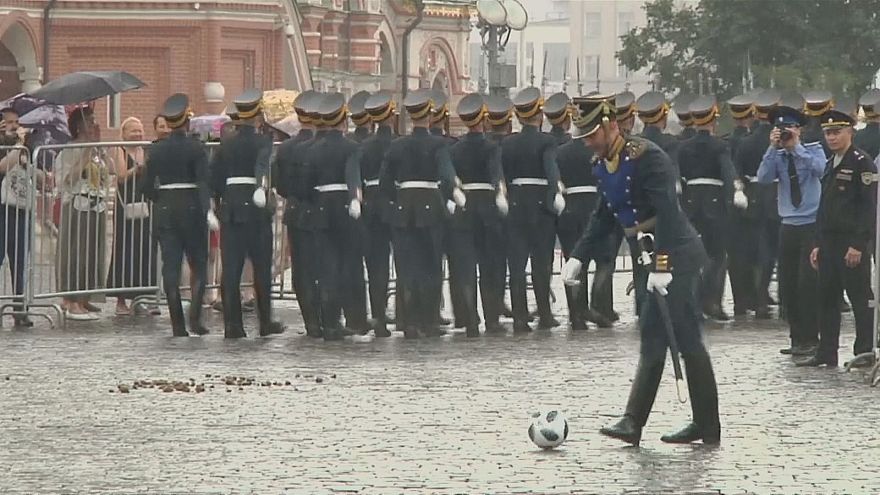 World Cup soccer fever interrupts military parade in Red Square
A ceremonial parade by Russia's Horse and Foot Guard of the Presidential Regiment on the historic Red Square — a centuries-old Russian imperial tradition — did not escape World Cup soccer fever on Saturday.
A soccer ball rolled into the middle of the march, triggering a brief kickabout between an officer and the military band leader. The scene delighted the crowd who gathered in the rain to watch the parade being held for the first time in many years.