Uber seeks to cut pricing on $1.13 billion term loan
Comments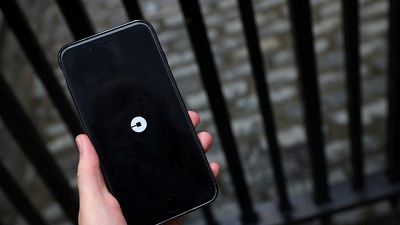 By Jonathan Schwarzberg
NEWYORK (LPC) – Ride-hailing service Uber Technologies Inc is asking lenders to lower pricing on its US$1.13bn (850 million pound) term loan due in 2023, sources said.
Strong demand for the company's debt has kept bids for the loan above 100 in the secondary market since September 2017, according to LPC data. The loan had an average bid of 100.7 at the start of the week, which typically allows issuers to lower pricing as investors are more eager to hold onto the paper at a lower interest rate than allow it to be refinanced and handed over to someone else.
Uber is tapping its original lenders to cut the interest rate on the loan after deciding to privately place a separate US$1.5bn term loan with investors in March – an unusual move in the leveraged loan market, which typically relies on investment banks to arrange syndicated deals.
The privately held company has generated huge interest among loan investors due to its massive valuation, which currently stands at US$62bn based on proposed terms from a secondary stock sale announced last week, as well as the fact that so many people use the service.
A lenders call is scheduled for May 31 at noon. Morgan Stanley is leading with Bank of America Merrill Lynch, Barclays, Citibank, Deutsche Bank, Goldman Sachs, HSBC, JP Morgan, Royal Bank of Canada and SunTrust.
Uber made waves in the leveraged loan market in 2016 when it arranged the loan and priced the debt at 400bp over Libor despite generating negative Ebitda. The leveraged loan market typically requires companies to be generating profits before investors are willing to lend.
As reported by Reuters, Uber lost US$312m during the first quarter of 2018, less than half of the US$775m loss posted during the fourth quarter of 2017 and substantially less than the US$598m loss reported during the same quarter a year ago.
Investors were eager to buy the loan when it came to the market due to the buzz generated by the popular startup, allowing the company to increase the size to US$1.15bn from US$1bn during syndication. The loan was later criticized by federal regulators, as reported.
Federal banking regulators implemented Leveraged Lending Guidance in 2013 that more closely examined loans with leverage of greater than 6.0 times debt to Ebitda and required banks to make sure issuers can pay down all senior debt, or at least half of all debt, within five to seven years.
Comptroller of the Currency Joseph Otting, one of the heads of the regulators responsible for overseeing the guidelines, said last week that banks have the flexibility to underwrite loans outside those parameters if they do it in a "safe and sound manner."
After banks were criticized for the original loan, Uber privately placed the separate US$1.5bn seven-year term loan with investors in March using Cortland Capital Market Services as the administrative agent in an effort to evade more scrutiny from banking regulators.
The company increased the size of that loan to US$1.5bn from US$1.25bn and lowered pricing to the same rate of 400bp over Libor from initial guidance in the 425bp-450bp over Libor range.
The loan placed directly is also currently seeing a bid of 100.7, according to LPC data.
(Reporting by Jonathan Schwarzberg; Editing by Michelle Sierra and Lynn Adler)
euronews provides breaking news articles from reuters as a service to its readers, but does not edit the articles it publishes. Articles appear on euronews.com for a limited time.