Vienna Airport woos low-cost carriers to secure growth
Comments
By Reuters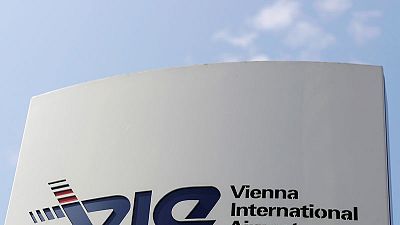 By Kirsti Knolle
VIENNA (Reuters) – Vienna Airport <VIEV.VI> is banking on budget carriers' expansion into eastern European countries to secure its long-term growth, its co-chiefs said.
The Austrian airport operator, which competes with Munich, Zurich and Frankfurt, has increased efforts to capitalise on its proximity to eastern Europe after the collapse of Air Berlin wiped out a major source of income. Air Berlin's Austrian subsidiary Niki had a 15 percent share of the traffic from Vienna Airport.
To attract new airlines, the group has introduced an incentive scheme, which has been well received by low-cost carriers, Julian Jaeger, co-chief executive, told Reuters in an interview.
The incentives are discounts on airline airport charges, spread over a period of three to five years and offered for certain volumes and new routes. These will weigh on the group's revenue per passenger but will ensure sustainable growth, Jaeger said.
"We would not have been able to compensate for the Air Berlin loss without these incentives. I am convinced we will see strong growth this year and next."
The group has forecast that 2018 profit will rise 16.5 percent to 148 million euros on sales of more than 770 million.
Budget airlines which launched or increased services in Vienna in the past few months include easyJet <EZJ.L>, Lufthansa's <LHAG.DE> Eurowings, Budapest-headquartered Wizz Air <WIZZ.L>, and IAG's <ICAG.L> Vueling.
Ryanair <RYA.I> has secured a foothold in Vienna by agreeing to take a majority stake in Niki Lauda's Laudamotion, which bought the remains of Niki.
Jaeger expects more expansion from budget carriers on short-haul routes but sees limited potential on long-haul.
"Their major advantages on short-haul do not exist on long-haul flights," he said, pointing to short haul flights' lower share of fuel costs, shorter turnaround times and lower crew costs.
EASTERNEUROPEANWANDERLUST
The economic upswing in eastern European countries, including Hungary, Czech Republic and Slovakia, directly translates into Vienna Airport passenger growth, Guenther Ofner, who manages the airport with Jaeger, said.
"These people become more and more wealthy and one may conclude that Vienna Airport has very good growth opportunities in the next few years," Ofner said.
He also expects growth in passengers from Asia and from wealthy European pensioners.
Vienna Airport will introduce about 20 new destinations this year including Tuzla in Bosnia and Herzegovina, Charkiw in Ukraine and Cluj in Romania.
China's Shenzhen, served by Hainan Airlines <600221.SS>, and Cape Town and Tokyo, served by Lufthansa's Austrian, will add to Vienna's long-haul network.
The group has forecast growth in passenger numbers of 6 percent this year after 4.5 percent last year.
A 500 million euro (436 million pound) modernisation and expansion of its Vienna Airport's Terminal 3, set to be finished in 2023, will help to increase retail revenue per passenger to 3 euros from currently 2 euros by 2025, the managers said.
That would still be less than rival Fraport's <FRAG.DE> 3.37 euros in Frankfurt and about a third of what London's Heathrow airport makes.
Rival hub Frankfurt, run by Fraport <FRAG.DE> is also trying to lure more low-cost carriers because they are growing faster than traditional airlines, but this is also taking a toll on its retail revenue per passenger. Budget airlines typically fly shorter intra-European routes and their passengers spend less in duty-free shops compared to long-haul passengers.
A decision on whether or not Vienna Airport should build a much debated third runway is still several years away, the managers said.
(Reporting by Kirsti Knolle. Editing by Jane Merriman)