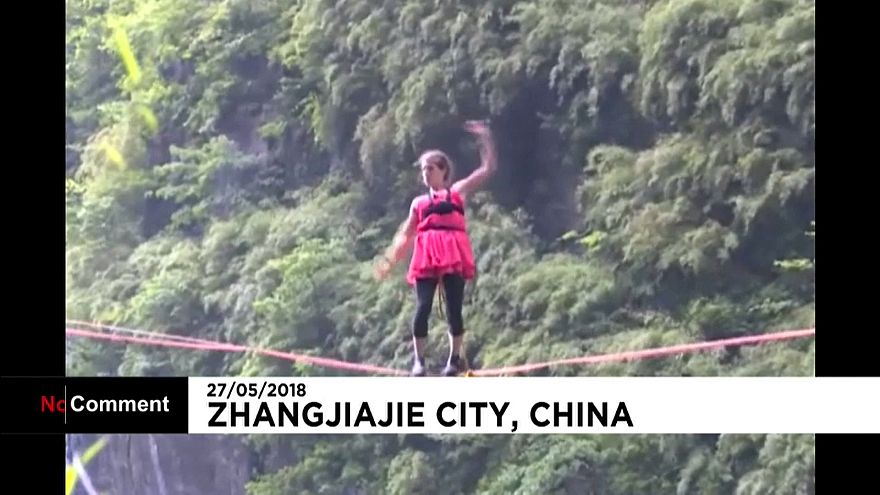 Three women attempt to walk a highline in high-heels in China's Hunan province
Three women took part in a highline challenge in central China while wearing high heels. The women from France, Canada and the United States walked on a tightrope across mountains 1400m above sea level at the Zhangjiajie National Forest Park.
Meanwhile, shoes were in the news in Brussels on Monday when activists laid out 4,500 pairs in front of the Council of the European Union to represent every person killed in the Israeli-Palestinian conflict over the past decade.