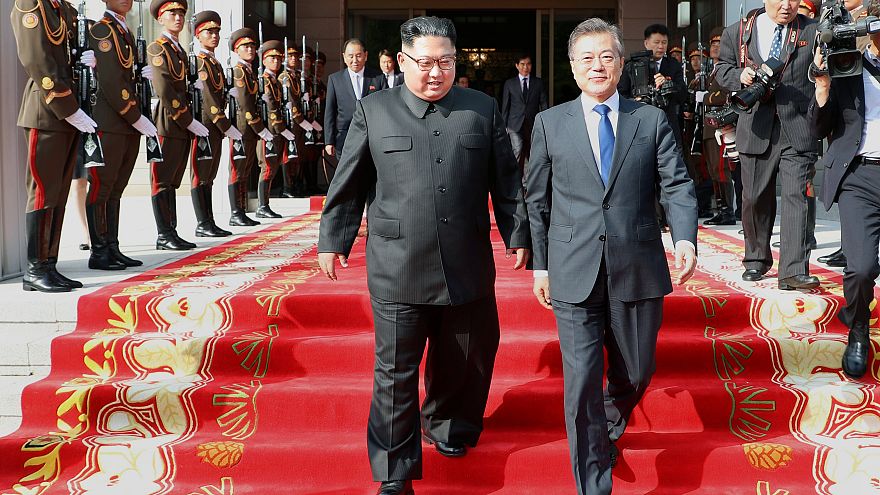 North Korean state TV hails latest peninsula summit
North Korean leader Kim Jong Un met South Korean President Moon Jae-in for a second time on Saturday. State television gave the meeting enthusiastic coverage. Presenters in North Korea are encouraged to adopt a dramatic tone when commentating in news reports.
The surprise meeting was called to prepare a planned summit with U.S. President Donald Trump in June.