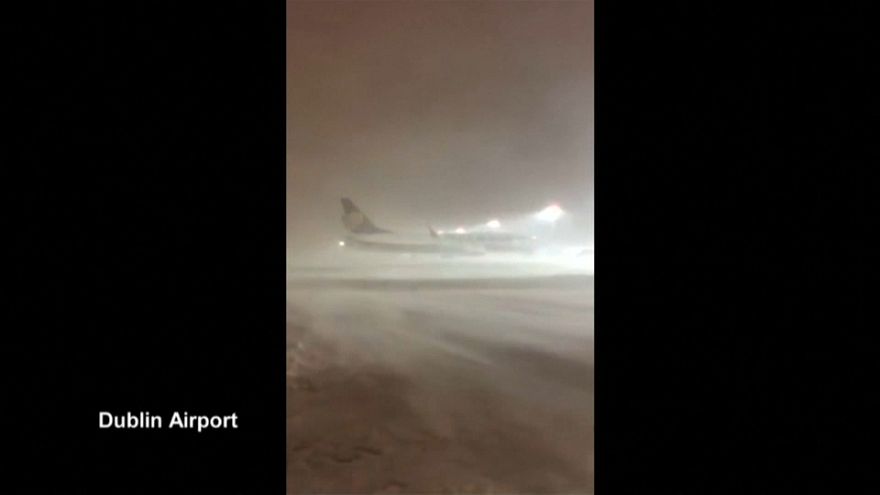 Hundreds of flights cancelled after snow shuts down Dublin airport
Ireland's Dublin airport has been shut down until Saturday after a National Weather Alert for heavy snow was issued.
Hundreds of flights have been cancelled. Passengers should contact their airline for more information, airport authorities said.
Crews were working on Friday to clear snow from the runway and the plane parking stands.