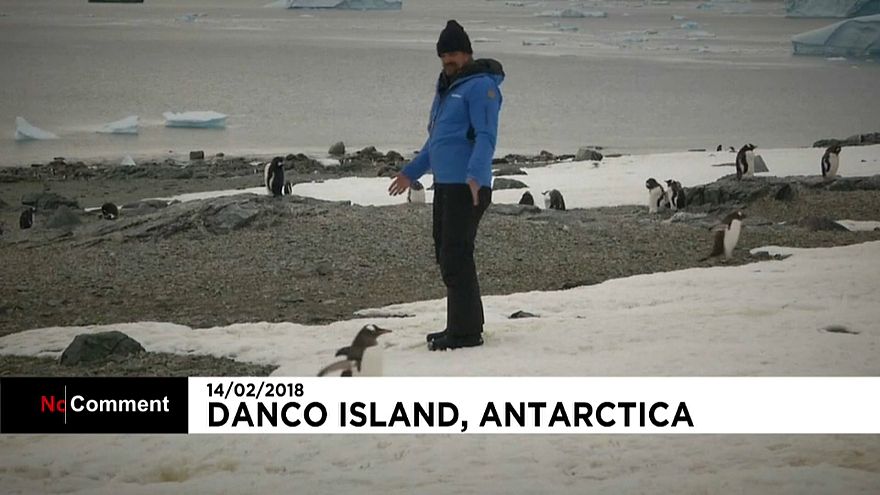 David Harbour with Antarctic penguins
David Harbour, who plays police chief Jim Hopper on Netflix series Stranger Things danced with the penguins in Antarctica on Valentine's Day, keeping a Twitter promise he made to Greenpeace officials who hope to build support for a giant marine sanctuary.
Harbour had started a social media campaign seeking to join Greenpeace on a trip to the Antarctic to see penguins. The environmental group took him up on his offer and the actor shortly after found himself on Danco Island alongside actress Alison Sudol.
The aim of the trip is to raise awareness into the environmental challenges facing this part of the world and to call for an Antarctic Ocean Sanctuary to protect whales and penguins.a