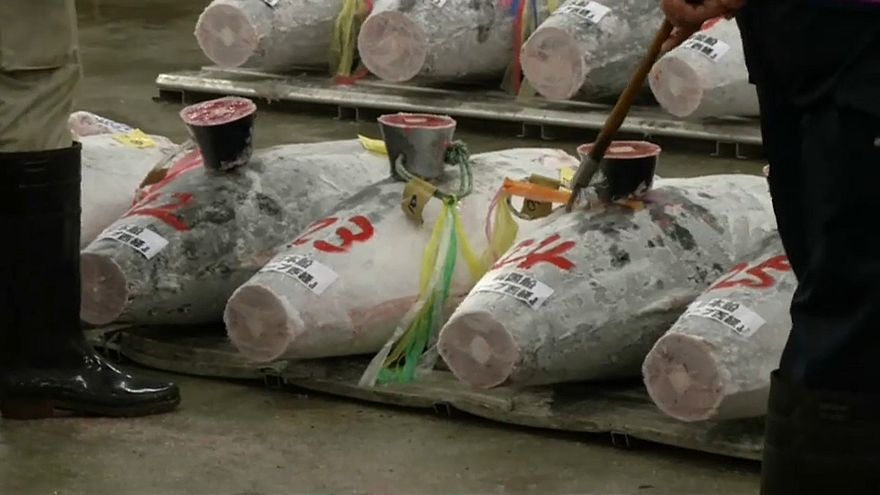 Tokyo tuna fetches nearly 250,000 at auction
The annual New Year's auction is held in the world's largest fish market. Tokyo's famed Tsukiji market is to relocate to another part of the city ahead of construction for the 2020 Summer Olympics.
The owner of an international sushi restaurant paid almost 250,000 euros for a prime bluefin tuna.