A 709-carat diamond found in Sierra Leone is being shown off before it goes on auction in New York.
The 14th largest diamond in the world was displayed in New York on Tuesday and will go up for auction in New York on December 4.
The "Peace Diamond" was discovered in Sierra Leone and is 709 carats in its uncut form.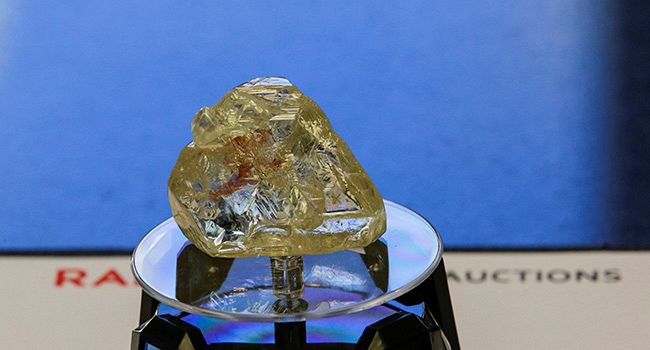 The Sierra Leone government has already attempted to auction the diamond in its capital, Freetown, but rejected the highest bid of $7.8 million (6.6 million euros).