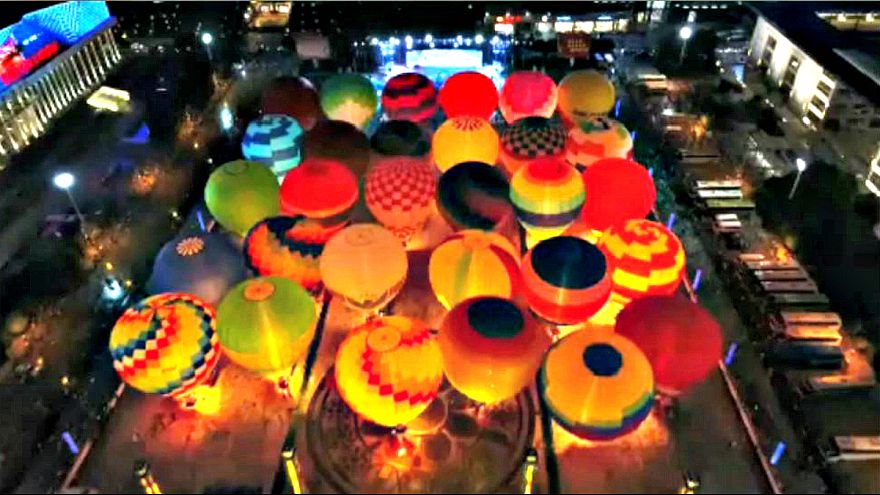 Celebrating the South China Karst
On Tuesday (August 15), 30 balloons gathered in a Xingyi public square, in southwest China's Guizhou Province, for a light show at night. Early the next day, pilots and paid passengers were wowed by a breathtaking ride over the UNESCO World Heritage karst wonderland in southwest China's Guizhou Province.
The three-day event is organized by the Chinese Balloon Club League for the sake of publicizing Chinese sightseeing spots through the sport of hot air ballooning. This league first started its activities in 2015 with four stops in the country. This year, it has gathered 30 ballooning hobbyists and their supporting crews for at least as many outings.